Access our range of consumer law fact sheets to help understand and assert your rights.
Get free and independent telephone and email advice on consumer legal issues.
Contact ombudsman services, regulators or free legal services outside Victoria.
Access our free, independent and confidential telephone financial counselling service.
Contact our dedicated advice line for community & public sector workers.
Is English your second language?
Consumer Action can arrange interpreters in all languages – simply call our advice line on 1800 466 477 and tell us which language you speak.
This information is also available in other languages.
National Relay Service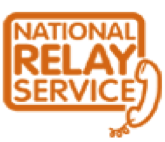 If you are deaf or have a hearing or speech impairment, you can call through the National Relay Service:
TTY users can phone 133677 then ask for 1800 466 477
Speak & Listen (speech-to-speech) users can phone 1300 555 727 then ask for 1800 466 477
Internet relay users can connect to NRS on www.relayservice.com.au then ask for 1800 466 477
Accessibility Information
You may also be interested in information about how to get the most out of this web site (accessibility information).