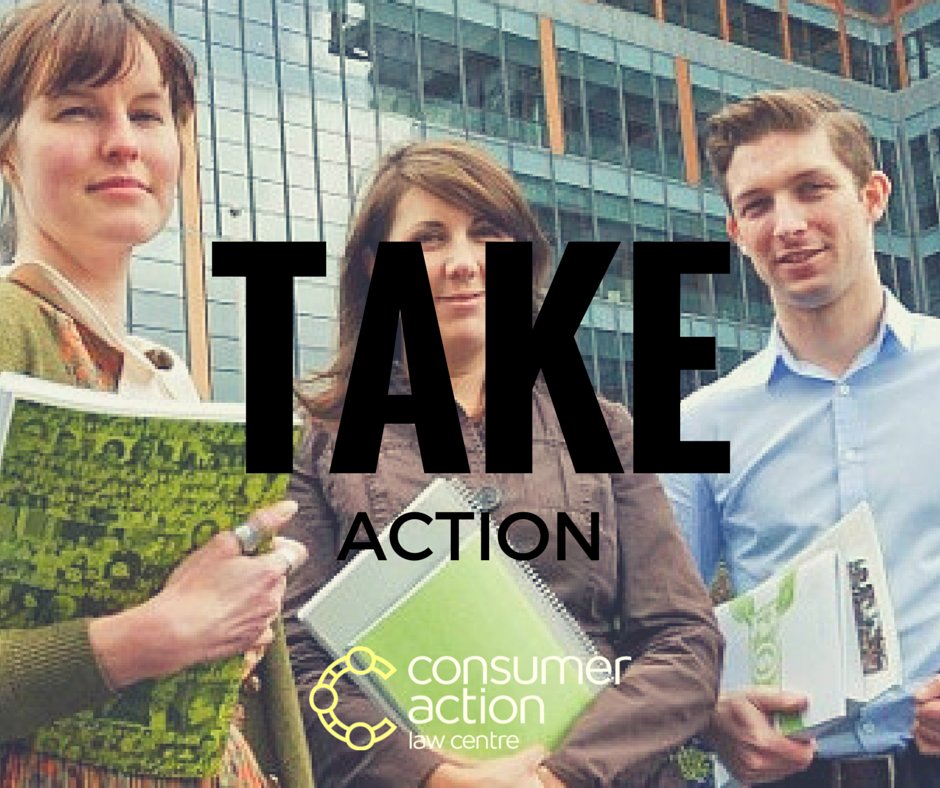 Talk to a regulator, ombudsman, legal service or fair trading office – they can help you understand and assert your rights. And your experience can help them identify dodgy businesses, emerging issues and systemic problems. This knowledge helps create a better market place for all Australian consumers.
Legal services outside Victoria
Ombudsman services
Ombudsman services are where you can take a dispute with a licensed service or utility supplier once you have attempted to resolve the issue with the provider directly:
Telecommunications Industry Ombudsman
The Telecommunications Ombudsman provides a dispute resolution service for small business and residential customers who have a complaint about their telephone or internet service.
Financial Services Ombudsman
The Financial Ombudsman Service resolves disputes between consumers — including some small businesses — and member financial services providers. The Financial Ombudsman Service deals with a range of financial services disputes including banking, credit, loans, general insurance, life insurance, financial planning, investments, stock broking, managed funds and pooled superannuation trusts.
Credit and Investments Ombudsman
The Credit and Investments Ombudsman (CIO) resolves disputes between consumers and member financial service providers. The CIO primarily deal with disputes with credit providers, but also deals with disputes relating to finance brokers, financial planners, investment managers, debt services and other financial services providers.
Energy and water ombudsman services in each state and territory resolves disputes between consumers and licensed energy suppliers and water businesses.
ACT – ACT Civil and Administrative Tribunal
(note that ACT consumers may also complain to the New South Wales Energy and Water Ombudsman)
NSW – Energy and Water Ombudsman NSW
Northern Territory – Utilities Commission of the Northern Territory
Queensland – Energy and Water Ombudsman Queensland
South Australia – Energy and Water Ombudsman SA
Tasmania – Energy Ombudsman Tasmania
Victoria – Energy and Water Ombudsman (Victoria)
Western Australia – Energy Ombudsman Western Australia
Regulators
Regulators can explain your rights, take action against businesses and, in the right circumstances, help consumers resolve complaints. While making a complaint to a regulator may not always result in an individual outcome, it can mean the regulators are better informed about business conduct and take compliance and enforcement action where needed.
The Australian Competition and Consumer Commission (ACCC)
The ACCC can offer advice about consumer rights, resolving a complaint and, where appropriate, investigate and take action against traders. Further information can be found on the For Consumer section of the ACCC's website, or by calling the ACCC on 1300 302 502.
The Australian Securities and Investments Commission (ASIC)
ASIC is Australia's corporate, markets and financial services regulator. It acts to ensure Australia's financial markets are fair and transparent, supported by confident and informed investors and consumers. ASIC also has a consumer education website www.moneysmart.gov.au.
State fair trading / consumer affairs office
Australia's state governments play a major role in enforcing consumer law and assisting consumers. State fair trading / consumer affairs offices may be able to help resolve your complaint and your experience can help them improve trading practices.
ACT – Office of Regulatory Services
New South Wales – NSW Fair Trading
Northern Territory – Consumer Affairs
Queensland – Office of Fair Trading
South Australia – Consumer and Business Services
Tasmania – Consumer Affairs and Fair Trading
Victoria – Consumer Affairs Victoria
Western Australia – Department of Commerce
Legal services outside Victoria
The following organisations provide legal advice in your state or territory:
| | |
| --- | --- |
| State | Organisation |
| National | |
| QLD | |
| NSW | |
| NSW | |
| WA | |
| WA | |
| WA | |
| TAS | |
| TAS | |
| SA | |
| ACT | |
| ACT | |
| NT | |
The 'do not knock' campaign
Being visited by salespeople at home can be an unnerving experience, particularly for the elderly and people living on their own. For others, having valuable time at home with family and friends interrupted by pushy salespeople is simply an unwelcome distraction.
But help is at hand! The Do Not Knock sticker aims to put a stop to unwelcome, dishonest and intimidating door-to-door salespeople. Find out more about the campaign, tell your story or order your free sticker at http://donotknock.org.au.