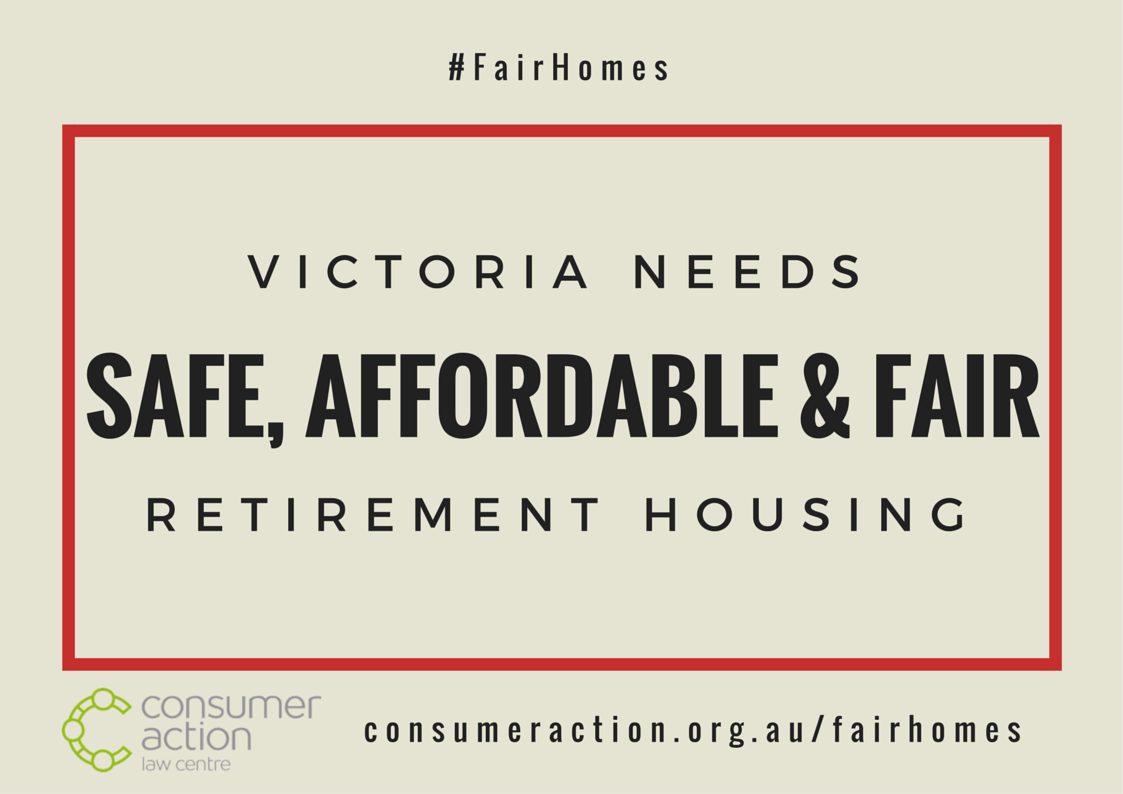 Retirement Village contracts are extremely complex and contract terms around fees and exit entitlements can lack transparency. Different types of retirement accommodation can also be regulated by different pieces of legislation depending on how they are structured, which can add to the confusion for residents.
In our view, this complexity limits the ability of residents to understand their rights and obligations under their contract and makes it difficult for people to shop around and compare different options when they are thinking about moving into retirement accommodation. There is also a lack of specialist legal advice available on this topic, particularly for people on low incomes.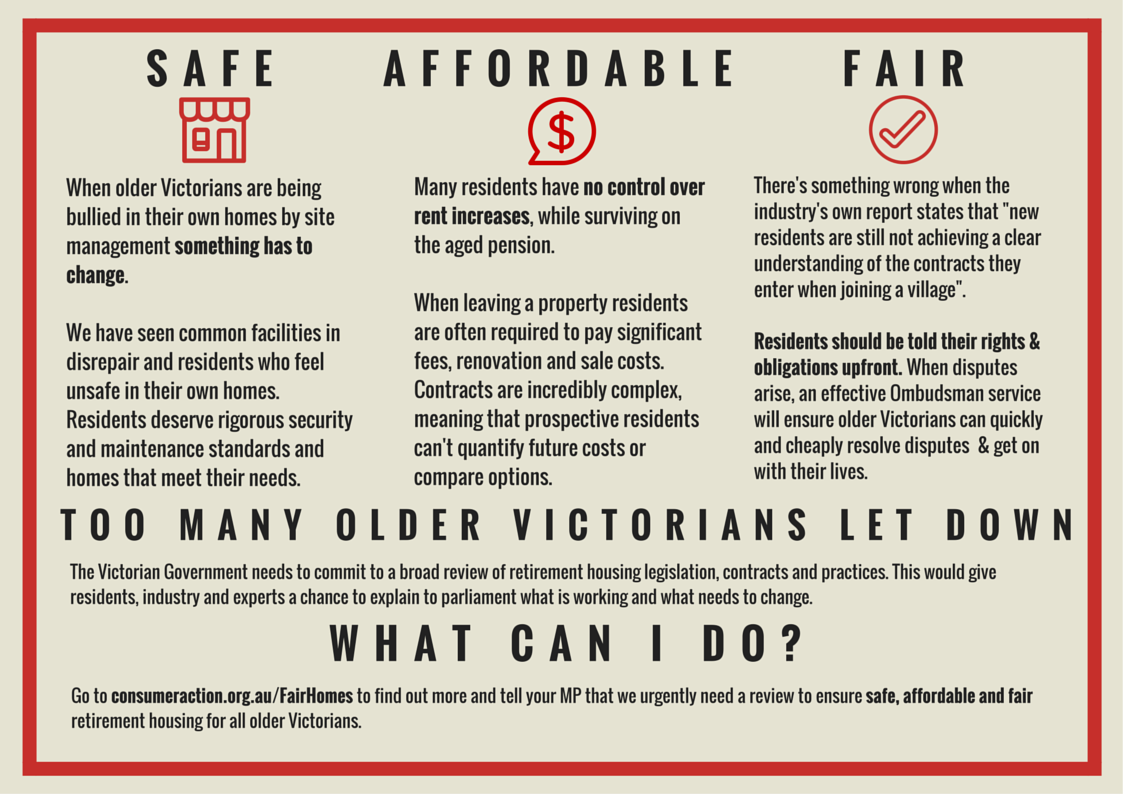 We're calling on the Victorian Government to commit to a broad review of retirement housing legislation, contracts and practices. Visit, call, email or write to your local MP and tell them you want change.
More information
Consumer Affairs Victoria has a range of information for people who are residents of retirement villages or are thinking of becoming a resident available here. See
Consumer Affairs Victoria can also help resolve disputes between residents and operators of retirement village and residential parks. Click here for details on how to contact Consumer Affairs.
Other sources of consumer information are:
Relevant links:
Consumer Action's policy priorities for retirement villages are outlined here.