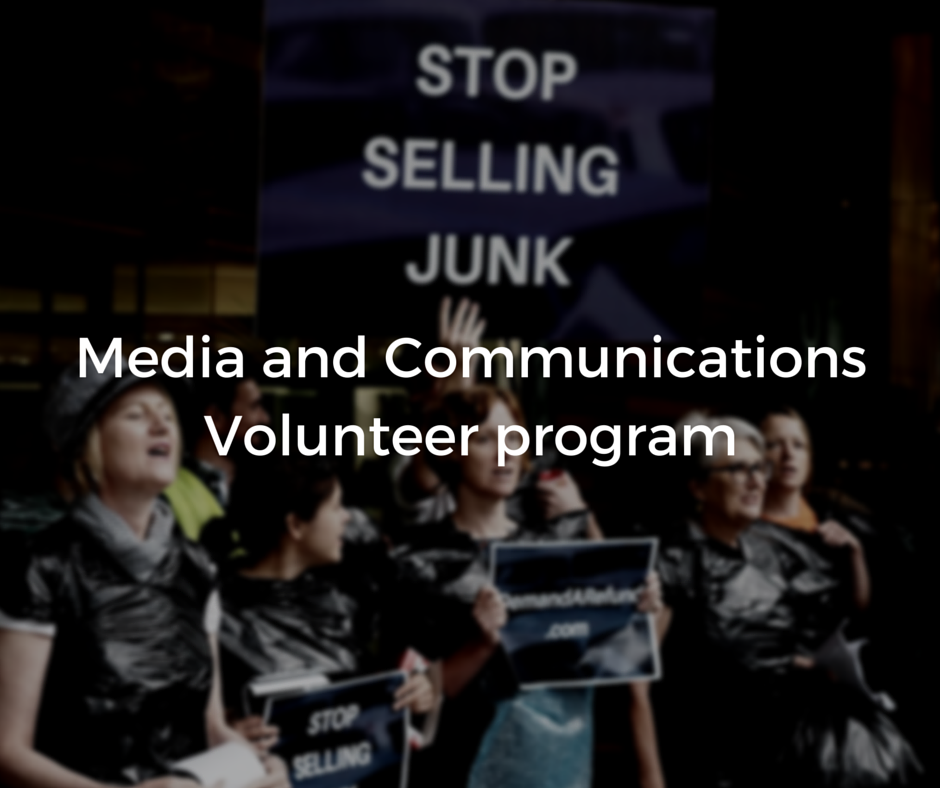 Consumer Action is looking for volunteers to join our Media and Communications team. We're a not for profit specialist community legal centre that helps Aussies who are doing it tough.
You can join the fight as a Media and Communications Volunteer. There's no better way to gain experience in the media and communications industry than learning in a real world environment.
What do we do?
Consumer Action punches well above its weight with our media and communications. We:
Provide comment and support over 300 broadcast, print and digital media stories each year.
Share the stories of struggling Aussies to make change happen.
Run influential campaigns to change laws, business practices and inform the public.
Provide community legal education through training, fact sheets, infographics and web content.
Publish influential reports and publications that send shockwaves through industries and get the attention of lawmakers and regulators.
As a volunteer, you will undertake a 10-12 week placement working on a negotiated project as well as contributing to some of our day to day tasks. The volunteer placements are ideal for journalism, media, communications and PR students who require work experience as part of their study.
Interested? Fill out the form below to express your interest.