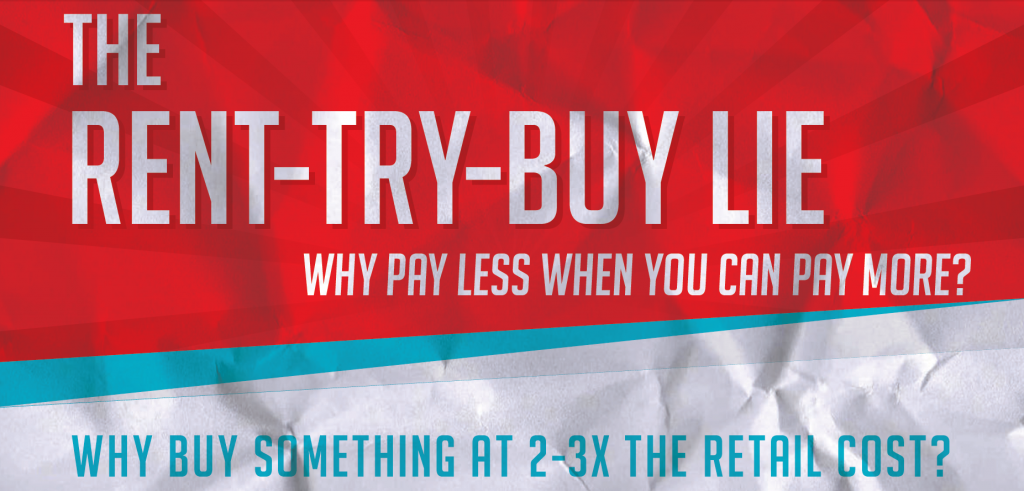 See the difference between rent-try-buy and retail: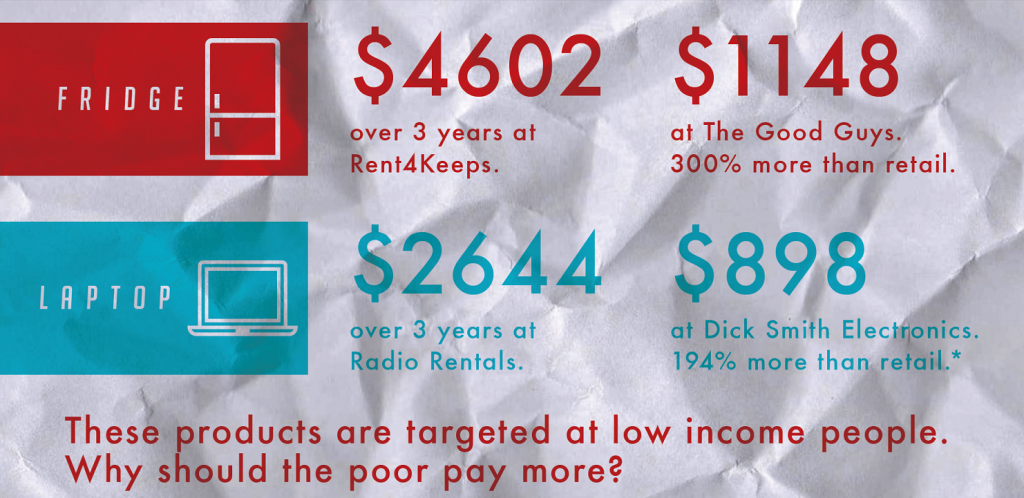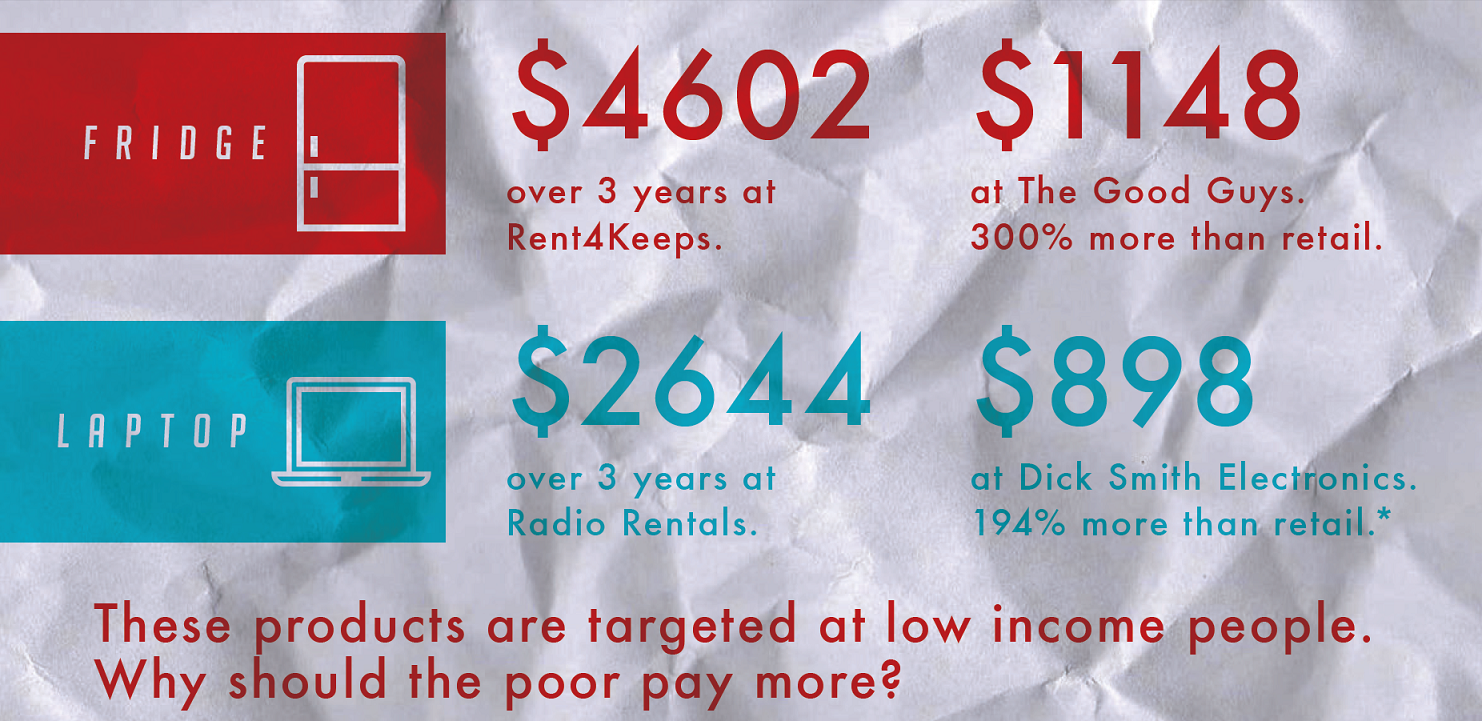 * How did we come to these figures? These were based on the publicly available figures of retailers and rent-try-buy providers. See a summary of the comparisons here. [PDF – All figures as of 22/04/2015]
What we recommend:
Shop around. Before you enter a Rent to Own or Rent-Try-Buy contract, do some research and get an idea of the value of the goods you want.
Do the maths. Ask your lease provider to tell you what the total price of the goods will be under a Rent to Own deal. If they're not willing to be upfront about it, shop somewhere else.
Be aware that a Rent to Own deal will be lock you into a contract for a while, and there could be large fees if you terminate early. A Rent to Own contract will tie you down for at least one year and maybe three. Make sure you know how long it is, and ask what termination fees apply if you can't keep up the repayments and want to cancel early and hand the goods back.
Consider other options: if you have a Health Care Card or Concession Card, you might be eligible for a No Interest Loan (NILS) or another community finance provider as an alternative. NILS is a community-based program offering low in come applicants no interest loans for essential household goods and services. For information: http://goodshepherdmicrofinance.org.au/.
We're aware that some lease providers say that their additional costs are because they offer insurance, or replace or repair goods if faulty or damaged. However, under the Australian Consumer Law, all retailers are required to provide consumer guarantees with goods sold, and are obliged to provide a refund or exchange where an item has a major problem.
We don't think the additional costs being charged by lease providers are worth it, given the strong consumer protections Australians already enjoy.
If you are having money or debt problems you can speak confidentially to a free and independent financial counsellor on 1800 007 007 or at get advice at
www.moneyhelp.org.au
.
If you are having trouble with a Rent to Own contract talk to the lease provider. If you are unhappy with its response speak to an ombudsman. The lease provider will be a member of the
Australian Financial Complaints Authority
(AFCA).
Victorians can get free advice from Consumer Action Law Centre by emailing advice@consumeraction.org.au or calling 1800 466 477. People in other states and territories can get free advice from their local community legal centre.
Our 2013 report 'The Hidden Cost of Rent To Own' offers even more information – Read the report here.
Warn others
Download our full poster/infographic here [PDF] and tell others that Rent-Try-Buy isn't worth it.