Add-on insurance – watch out!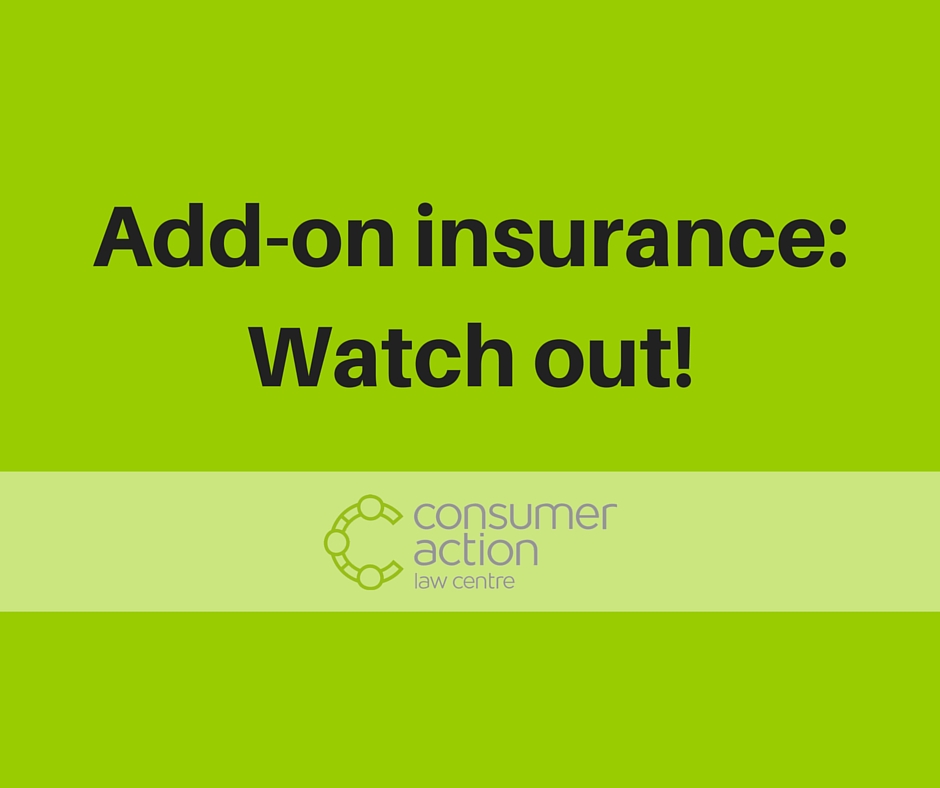 Consumer Action has helped a client take on one of Australia's biggest finance companies about add-on insurance and a high-cost loan.
In April 2013, our elderly client asked for a loan of $10,000 to cover small debts and some items for her home, but the finance company told her she could get $12,000. The finance company ultimately gave her a loan totalling nearly $16,000, at a whopping interest rate of 27.99% p.a. over 7 years. Together with fees and charges, the total payable under the loan was to be $37,409.40, nearly $25,410 more than the $12,000 she got in her hand.
Our client suffered financial hardship, struggling to buy basic necessities and heat her home through the winter months. The loan repayments represented about 25% of her income generated from casual manual work.
Adding to the high interest rate, the finance company added 'consumer credit insurance'[1] to the loan at a cost of over $3,500. Of course, that wasn't all that our client was going to have pay for the insurance. Because the price of the insurance was included in the loan it would have cost her an extra $4,622 in interest—that's $8,207 in total for add-on insurance.
If the cost and interest payable for the insurance wasn't enough to make it a bad deal, the insurance was very unlikely to be of use to her. The insurance had three parts: life, disability and unemployment, all of which were unsuitable:
The life component was unsuitable because our client has no dependents.
The disability cover was limited for her because she had a significant pre-existing injury.
The unemployment cover was unsuitable because it does not cover people who work on a casual basis.
She did not know that her personal circumstances meant that the cover was of little value to her.
We are pleased to say that Consumer Action Law Centre was able to help our client fix up the mess the finance company had got her into.
Consumer Action Law Centre encourages all consumers who think they've got a bad deal with add-on insurance to consider demanding a refund.
Help us stop this from happening to others. If you have received a loan and/or add-on insurance in circumstances like these, please contact us. To get in touch, please email campaigns@consumeraction.org.au.
[1] Consumer credit insurance (CCI) is insurance commonly added to loans or credit cards. It is intended to cover some or all of a borrower's repayments when they cannot pay in certain circumstances, for example due illness or injury, death or unemployment. Analysis shows that as little as 23 cents in every dollar spent on these types of products is paid out in claims: The numbers show Consumer Credit Insurance is a poor deal for consumers