Consumer groups: Federal insurance pricing monitor a 'national priority' ahead of next bushfire season as NSW office closes
The closure of the NSW insurance pricing monitor today leaves a gap in consumer protection that should be filled by an independent national body says a coalition of consumer groups.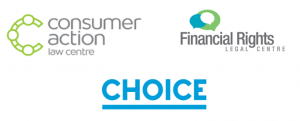 The NSW Emergency Services Levy Insurance Monitor's office (the Monitor), headed by Professor Allan Fels AO, helped to curtail price gouging by insurers in NSW.
Gerard Brody, CEO of Consumer Action Law Centre, thanked Professor Fels and his team for their work over the past four years which he said has shed light on the normally very secretive pricing practices of general insurers.
"Even though the Monitor only operated in NSW, its research, investigations and publications improved insurance price transparency across the whole country," Mr Brody said.
"We strongly urge the Federal Government to develop a permanent independent insurance pricing monitor for the whole of Australia. The impact and findings of the NSW Monitor demonstrate the clear need for this kind of oversight across the insurance industry. Australians are tired of insurance rip offs, and a monitor could help to ensure more transparent and fair pricing.
"With people facing rising and unaffordable home insurance premiums following Black Summer, an independent price monitor is a national priority," he said.
The Monitor recovered $14.7 million from insurers on over-collected premiums charged by insurers and identified key trends and variations in property insurance pricing in NSW.
The Monitor undertook essential work compiling and releasing information on pricing trends across a wider range of general insurance products including motor vehicle insurance. The Monitor identified a 'loyalty tax' being imposed by some insurers, which set higher premiums for a renewed insurance policy than they would charge a new customer in the same circumstances.
The Monitor's quarterly reports, published as part of its statutory function, provided valuable insight into pricing across the general insurance industry.
"The closure of the Monitor is a loss of independent and impartial oversight of insurance pricing, which leaves insurance customers in the dark," Mr Brody said.
In their submissions to the Royal Commission into National Natural Disaster Arrangements, Consumer Action and Financial Rights urged Commissioners to recommend the establishment of a permanent national insurance pricing monitor, based on the NSW Monitor and previous Victorian Office of the Fire Services Levy Monitor.
"Tracking home and contents insurance rates after the Black Summer is critical to ensure that areas hit hard by recent bushfires are not priced out of the insurance market," said Karen Cox, Financial Rights' CEO.
"This could lead to high rates of under insurance or uninsurable homes which will dramatically affect the community's ability to bounce back after future natural disasters. A national agency tasked with price monitoring is essential to examine and monitor these issues."
ENDS